OUR EXPERIENCE AT YOUR SERVICE
Italian Espresso
A century-old tradition, passion for coffee and, above all, the desire to offer a fully dedicated service have all led us to setting up a dynamic, training course, dealing with both theory and practice. We offer the chance to participate in a full day of study and updating at our company.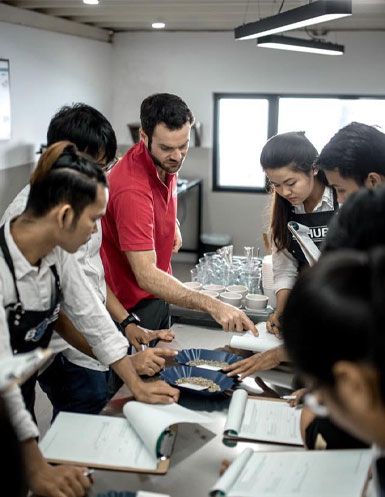 The course (4, 8 or 12 hours) has been put together based on the needs of the operators in the hospitality sector (bars, restaurants, hotels) and of professionals (sommeliers, journalists, food and drink tasters), with the aim of handing down knowledge on Italian espresso and spreading the tradition of coffee and its preparation.
The principal areas covered include:

---
FROM GREEN COFFEE
TO ROASTED COFFEE:
THE COMPANY FACTORY
AND ROASTING

---
PREPARATION
AND TASTING

---
ESPRESSO MACHINES
AND ACCESSORIES


---
FUNFACTS ON THE WORLD OF
COFFEE: HISTORY, SCIENCE AND
HEALTH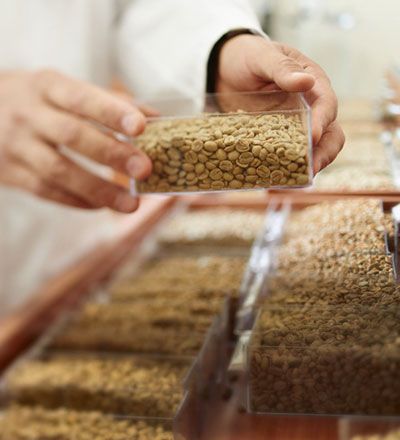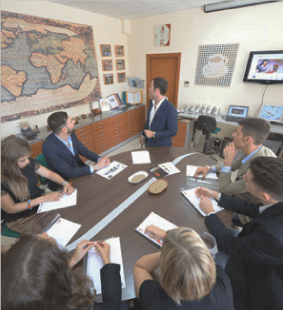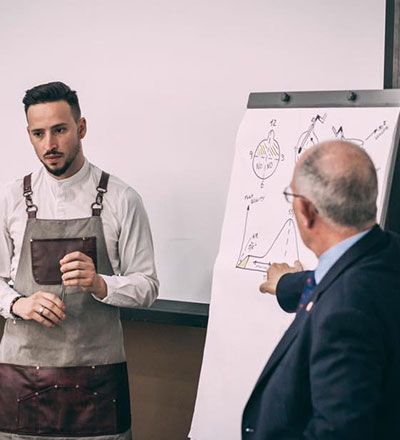 But that's not all … How would you like to learn the best techniques for preparing coffee and cappuccino, decorating them like a true artist?
We offer, exclusively to our clients, an intensive course on "Latte Art": a one-day course in the company to learn, under the guide of Giuseppe Fiorini, Italian Latte Art 2016 champion, all the techniques for state-of-the-art preparation of coffee and cappuccino.
A certificate of attendance will be issued at the end of the course.